"Oh, Entryway.  How do I love thee?  Let me count the ways."
I guess my entryway is not quite worthy of a sonnet but I am pretty happy with how just a few quick projects solved some pretty extensive organizational needs in such a small space.
Organization is all about getting rid of what you don't need and finding a home for the things you do.  The top 4 things that needed a home in our entryway (without continuing to clutter it up) were:
So my focus for the last two weeks (we launched this blog February 17) has been to weed out any shoes and papers we don't need and create an organized space for those that we do. 
Here's a recap of the projects/moves that made my entryway more organized and functional and less cluttered. 
Project 1 is the custom shoe rack my husband and I built that doubles as a side table and offers a great place to show off family photos.
Project 2 is the wall organizer I moved from its unused location in the kitchen to its much more functional space behind the door.  We keep our keys, coupons, bills, leashes and reminders here which makes them quick to put away and find when needed.
Project 3 is the charging station I moved from its again unused location in the bedroom.  It now holds my husband's iPad, iPod, and work and personal phones.  Everything can charge in one central location.
Project 4 is the file organizer my husband and I made to hold our short-term, quick reference files and our home organization binder.  This is another great way to keep papers organized but within easy access.
If you're playing along at home, you'll notice I also added a basket next to the entryway table.  This is yet another organizational piece that was sitting empty on the other side of the living room basically just getting in the way.  I moved it here to hold outgoing things, such as returns and car equipment, that we need to remember to take with us.
Stay tuned for next month's room (shhh, it's a secret to provide suspense) organization projects….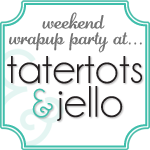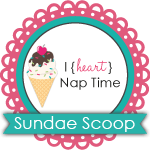 About Me

Hey! I'm Beth. Welcome to Whole New Leaf! Thanks for visiting! My goal this year is to live a happier, more organized and healthier life. Please check out my blog to follow my journey and projects.